Crescent Systems, Inc., (CSI), is a consulting and engineering company specializing in the food processing and packaging industries. The projects may range from a one day consultation to a complete turn-key undertaking involving a complete processing plant. We understand the requirements for processing and packaging and therefore are capable of designing and providing systems that are appropriate and efficient for applications within these industries. The following is a list of services offered by CSI:
Design of Material Handling, Weighing, and Seasoning Systems
Let us layout, design, and detail your material handling systems.  We can integrate various material handling components including vibratory conveyors, belt conveyors, and bucket elevators to meet your conveying requirements.  In addition we may be able to layout your packaging room combining equipment manufactured by us as well as other vendors of your choice.  We can also design seasoning, blending and weighing systems.
Design of Complete Lines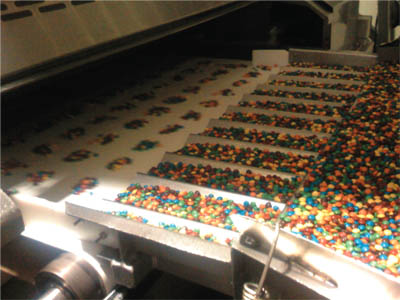 This service involves providing design, layout, procurement, installation, start-up assistance, and training.  The of following are examples of the lines offered:
Snack Food Lines including Potato Chips, Corn Chips, Extruded Snacks, and other related products
Frozen French Fry, Hash Brown and Formed Potato By-Products
Vegetable and Fruit Freezing, Canning, and Dehydration
Potato Flakes and Dehydrated Potatoes
Popcorn processing and packaging lines
Beef Jerky and Smoked Meats
Cheese Processing Lines
Coffee and Tea Lines
Used equipment and incorporation of used and new equipment for maximizing affordability
Plant Design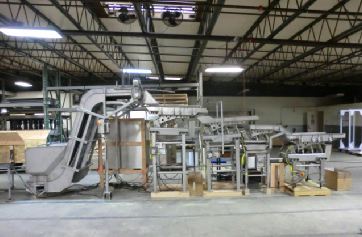 Working in conjunction with our engineering and associates we can offer site evaluation, building design, and construction.
Control Systems
We evaluate customer's electrical and controls requirements and design electrical controls to operate lines designed by us.  Our controls are UL listed and include PLCs and OITs per customer requirements.
Research and Development
This service involves feasibility study, evaluation and improvement of existing equipment and process, finding a certain product and equipment, and similar projects involving elements of electrical, mechanical, and other branches of engineering.  Examples of R & D services provided to our customers include:
Feasibility Studies


Examining the feasibility of various processing systems and products
Evaluation of Existing Designs


Evaluating the properties of existing designs and making recommendations for improvements and upgrades while staying withing customer's budget.